Internships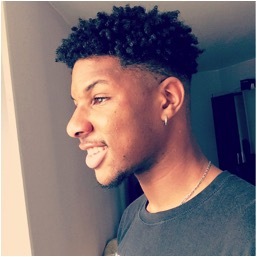 CYSIQUE Alec
20 years old
My name is CYSIQUE Alec, I am 20 years old and I am a student in French. I live in Paris with my mother and my brother. I have two big brothers, so I am the youngest at home. I am a smiling boy, I love life, I like to go to the night club, see my friends, travel, etc.
My hobbies are football, my favorite team is Real Madrid. I love music especially American rap: I love Travis Scott. I was watching cinema on film, the last movie I watched was Fat and Furious 8.
I come to London for my studies. I prepare a HND in Assistant Manager, so I had to do internship on an international context. I had a choice between a Spanish country and a French country, I chose London because of bad in Spanish. This is my first time in London, so I am thrilled to discover this famous city and learn a lot. In the future, I hope to open my business. I have no idea what kind of business I want to open because I'm still young, but that's the real purpose I'm giving myself.
CYSIQUE Alec