Projects
ARTS COUNCIL
Dance Project for people over 65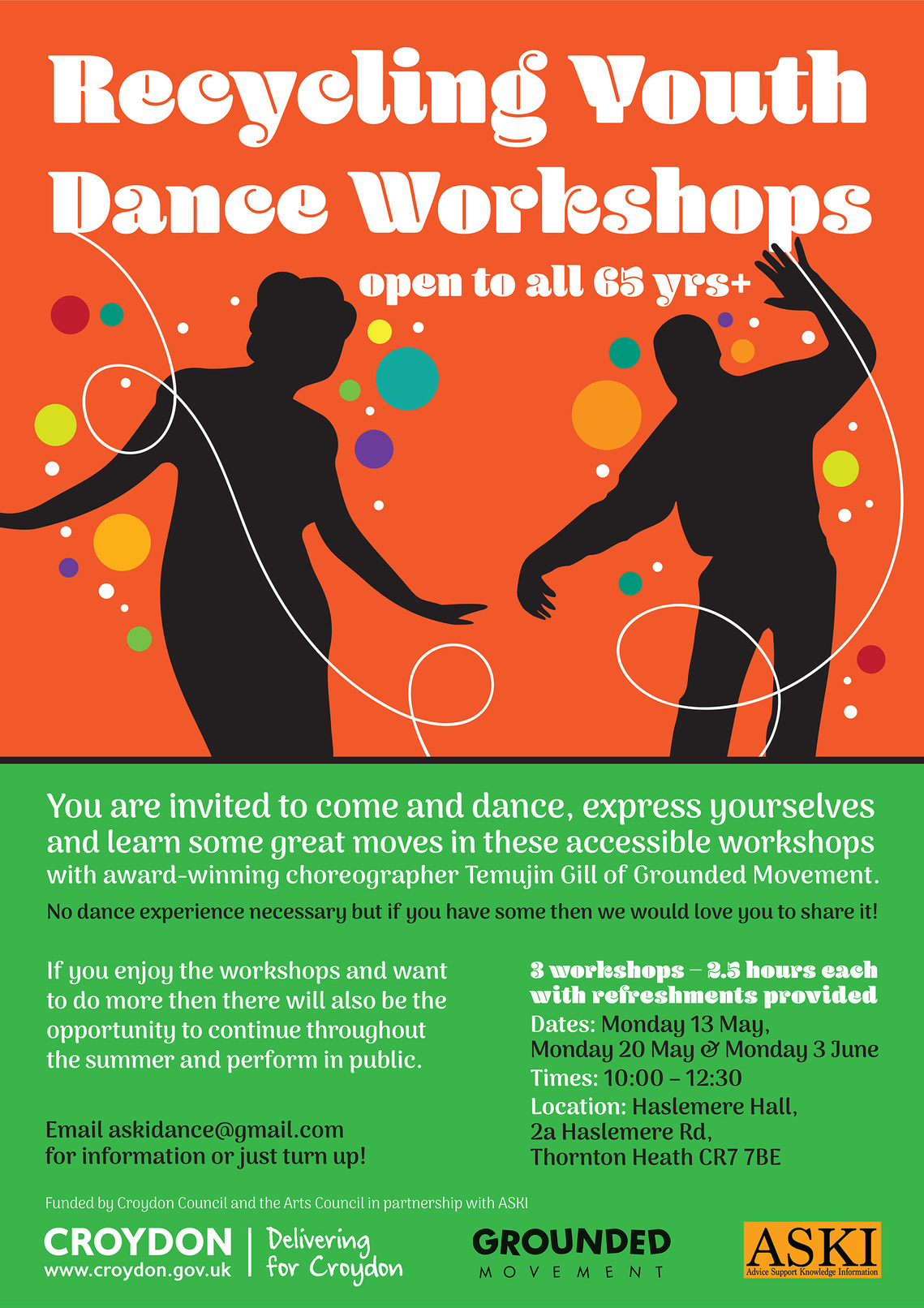 ASKI has secured funding from Arts Council Gret Britain and Croydon Council support for dance project for over 65s in Croydon
ASKI, a Thornton Heath based charity, has been successful in securing funding from the Arts Council and Croydon Council to engage people aged 65+ from across the borough of Croydon in a dance project that will enable them to feel present, alive and engaged with their world and with the worlds of others.
Temujin Gill, artistic director of the dance company Grounded Movement, who was part of the creative team for the opening ceremony for the 2012 Olympics, is the artistic director and choreographer for the project.
Temujin will deliver dance workshops for people aged 65+ across four hubs in Croydon in May and June. There will then be the opportunity for workshop participants to progress onto being part of a company that will perform in public.
Joseph Jeffers, CEO at ASKI said "We are delighted to be able to bring the joy of dance to people aged 65+ from across Croydon.
People who have been coming to ASKI's workshops and using our services have found that dance is an amazing way of supporting their well-being and building their confidence.
We want to give participants a satisfying and enjoyable experience that boosts their self-confidence and esteem and enable them to learn dance skills and share their own dance traditions.
People aged 65+ have a lifetime of experiences and stories and we want to support them in finding a way to express those and share them."
The workshops are free and drop in so no need to book.
Workshops will take place at the following hubs on these dates:
Haslemere Hall, Thornton Heath
10:00 – 12:30 on Monday 13 May, Monday 20 May & Monday 3 June
Norbury Library
14:00 – 16:30 on Monday 13 May, Monday 20 May & Monday 3 June
Cherry Orchard, St James's Rd, Croydon
10:00 – 12:30 on Friday 17 May, Friday 24 May and Friday 31 May
Ashburton Library
14:30 – 16:30 on Friday 17 May, Friday 24 May and Friday 31 May
There will also be the opportunity to progress onto a summer of workshops and rehearsals with Temujin culminating two public performances later in 2019.
Ends
Notes for editors
ASKI was founded in 2012 when a group of experienced third sector professionals recognised that whilst VCS services may exist, in many instances the people who need this support the most, often do not have the confidence to access it. They are determined to support and signpost individuals who face barriers to inclusion enabling them to live safe, secure, happy and productive lives and to make a valuable contribution to their community www.aski.org.uk
Arts & Crafts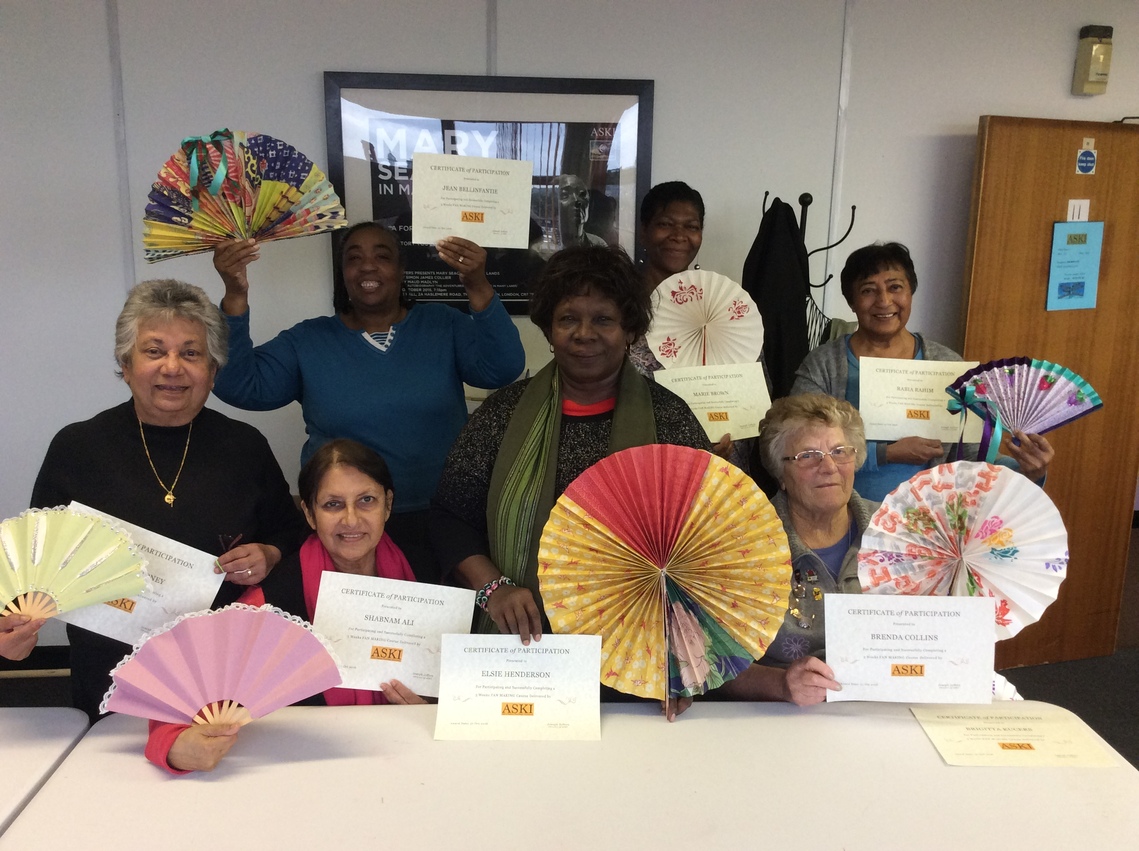 ASKI provides accredited classes in Floristry and Garment Construction the sessions are open to all. The classes provided an opportunity for people to learn new skills, make friends and reduce social isolation. The arts are effective at connecting isolated and lonely older people with the wider community, embracing different generations; There is good evidence that the arts have a positive impact on the physical and mental well-being of older people, including those living with dementia.
Engage to Change
Funded by the Sutton Fund the project will support 20 people from a range of BMER communities living in Sutton to undertake an Open College Network course in Health and Social Care. Participants will undertake 10 days training along with submitting a portfolio of their work. Participants will be referred to Job Center Plus and a range of agencies so that they can find long term employment.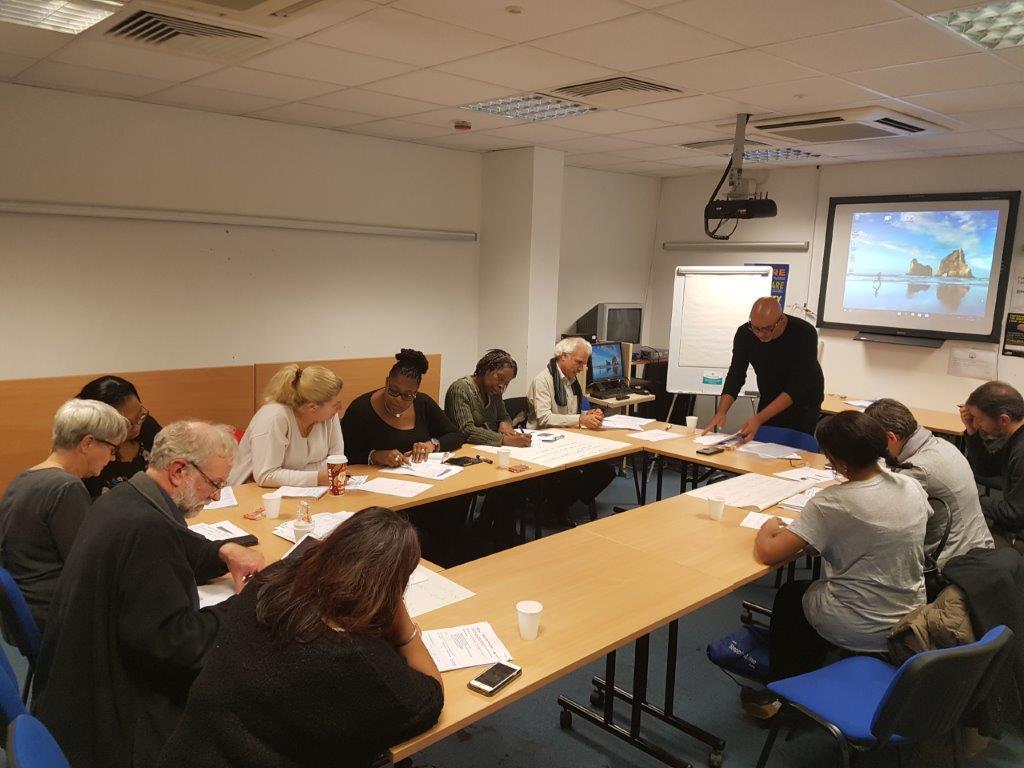 Health and Well-being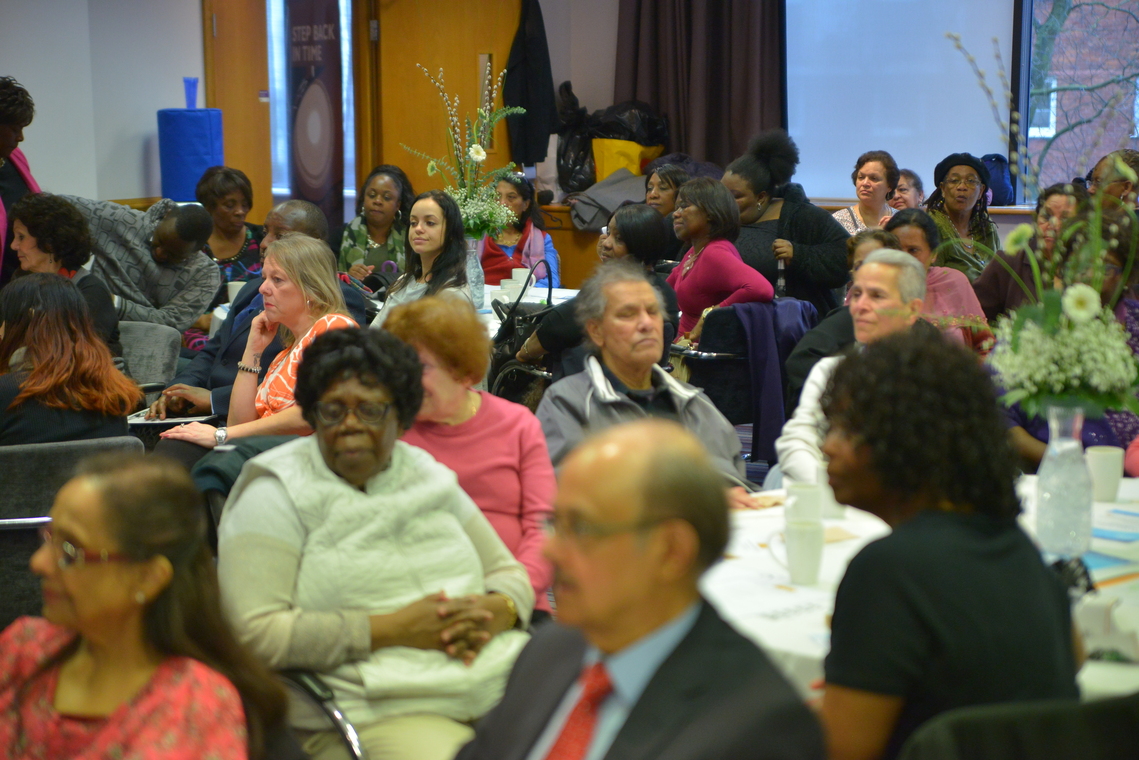 Our recent celebration event which included awarding certificates to people in Health and Social Care
ASKI Health and Well-being programme encompasses regular weekly classes for people 50+. The sessions engage older people in high quality Well-being activities and extend performance opportunities to older people throughout the year. Our programme for older people and for people with Dementia primarily focuses on enjoying artistic and creative activities. Weekly classes in accessible community centres and day care settings enhance participants' day-to-day quality of life, and improve their physical and mental health and wellbeing.

ASKI is delighted to have entered into a new partnership with Wandle. The work will support people from Croydon living in Wandle Housing stock who wish to undertake training to move into employment. ASKI has a history of working and supporting people into employment with a mixture of 1-1 and group work. ASKI is an accredited OCN Centre and we will be able to provide people with not only high quality training but also a recognised qualification that employers will welcome. This is ASKI's first contract with a Housing provider and our experience of working with employers and charities in Croydon and surrounding Boroughs will allow us to be able to signpost people to additional support they may require to enter the job market.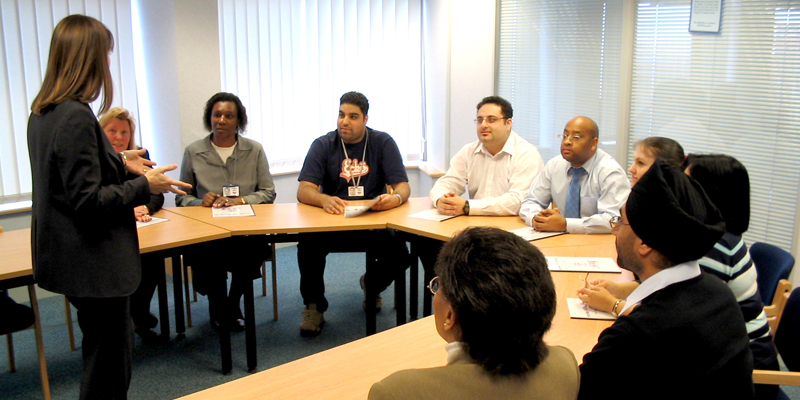 London Catalyst
ASKI has been funded by London Catalyst to deliver weekly sessions of getting people from different cultural backgrounds over the age of 65+ to have regular meet ups in Thornton Heath. Sessions will be designed to be User Led and where possible run by volunteers. Research undertaken by A.S.K.I. demonstrates that projects which involve participants in the planning, management and evaluation often give people a sense of ownership.People will be encouraged and supported to engage more in the wider community through volunteering once they have increased their confidence. Evaluation from ASKI projects often indicates that projects which reduce isolation can also build confidence and self-esteem. For more information info@aski.org.uk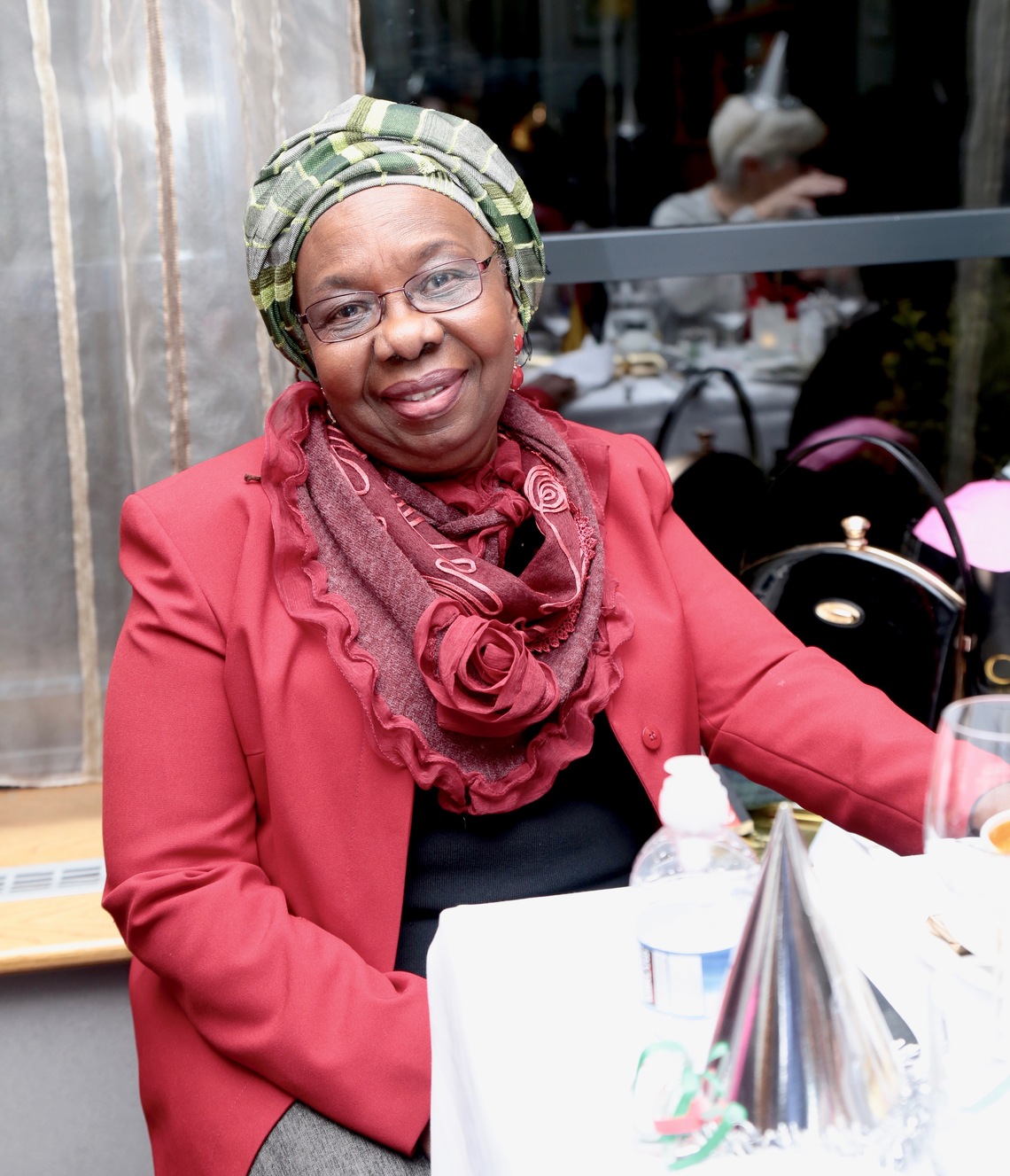 Exploring the lives of Caribbean Elders from 1960 to present day
All About Me!
''All About Me" will be an innovative user led project initiated by older Croydon residents with a Caribbean background. They aim to produce a short film showing how the local heritage is a blend of social economic and political influences by reflecting upon their memories from arriving in Croydon in the 1960's up to the present day. These people have lived through a period of significant change for the Borough becoming such an integral part of the fabric of modern Croydon that the impact of their Caribbean origins is often overlooked. A film, and a small exhibition related to its making, will showcase their personal stories comparing the experiences of these 1960's immigrants with their lives today. Many of those who arrived in the UK between the late 1940s and early 1960s did not intend to stay permanently. At the time, political independence from Britain seemed within reach for Caribbean territories, yet life under colonialism left many people feeling torn between two worlds. Once in Britain, hostility and prejudice – at all levels of Society – thrust many migrants into a daily struggle for their rights as citizens.The passage of the Commonwealth Immigrants Act in 1962 made social exclusion a political reality. Widely viewed as racially motivated, the Act introduced new restrictions on immigration from British colonies based on one's 'prospects of employment'. Those who had once entered Britain legally as ostensibly equal members of British society were now under the scrutiny of the state as unwanted strangers.
In homes, workplaces, and public spaces adversity became a catalyst for new expressions of community and identity. Looking back we can see/with hindsight it is clear/anecdotal evidence from our interviews shows that a large proportion of Caribbean people who arrived in the UK before 1960 did not come with the intention of making this their permanent home. The 1950's were a time when the Caribbean Territories were inching towards independence from British colonial rule, but economic migrants were, in theory, able to enter the UK to live and work as equal members of British society. In reality, people were faced with hostility and prejudice, which made daily life a struggle. The 1962 Commonwealth Immigrants Act, which was widely seen as being racially motivated, underlined this social exclusion by placing restrictions on immigration based on an individual's "prospects of employment" thus making changing former "British Caribbean" people into unwanted strangers. Somehow/ unexpectedly/ with amazing resilience the migrants used this adversity as a catalyst to find new ways of expressing their identity, and that of their community, at home, in their workplaces and in public spaces. The accounts that follow have been deliberately left in the contributors own words and not edited I believe it is essential that people use their own words to tell their stories.
J Jeffers Director ASKI
ASKI Exibition Booklet
All About Me Short Film October 2018
ASKI COMPILATION from Signature Pictures on Vimeo.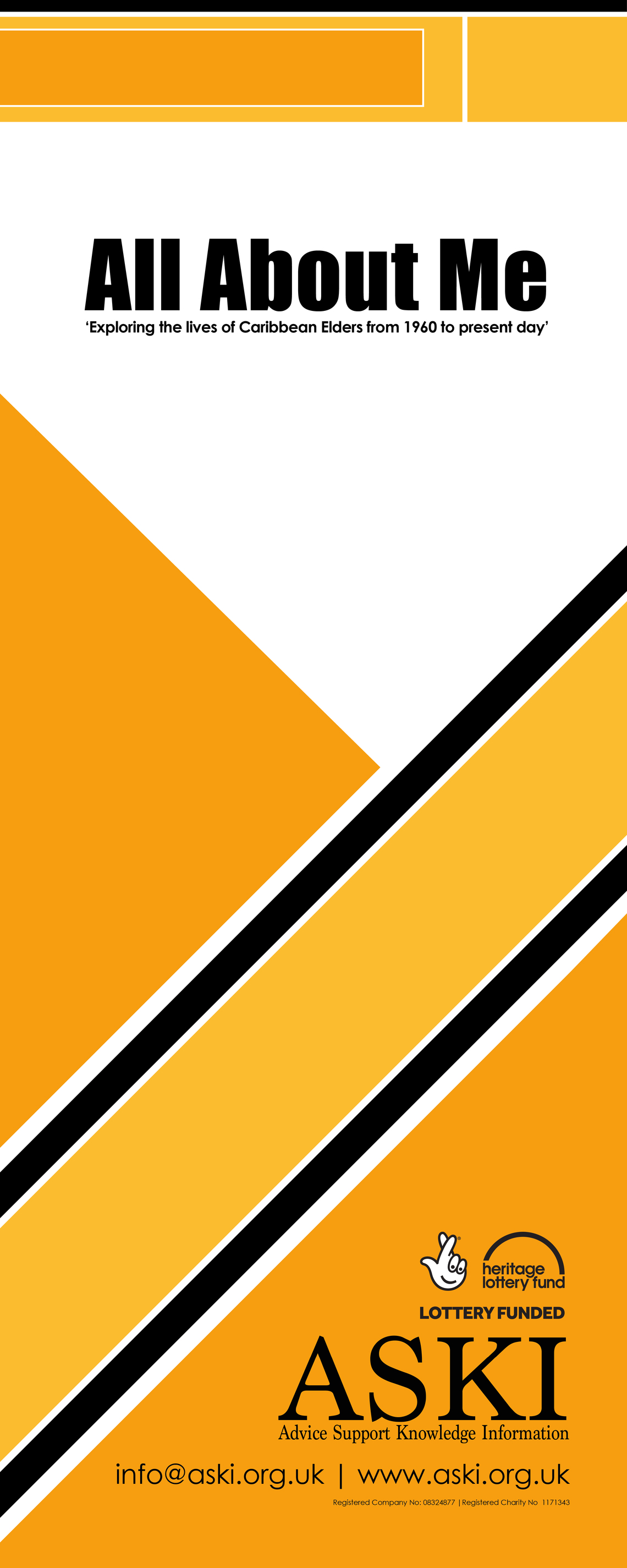 London Sport Brenda's Story
ASKI was invited to take part in a unique new project with London Sport and Chocolate Film in 2017. The project concentrated on Brenda Collins a member of ASKI who takes part in Sport on a weekly basis in the short film Brenda describes her involvement with sport and how it has improved her health and reduced her isolation. ASKI wishes to thank Kieran Connolly (London Sport) for all his support and advice in growing Sport and sport in engagement at ASKI
City Bridge Trust
ASKI has been funded by the City Bridge Trust for three years starting 2018 to deliver a range of dance/movement classes for older men and women. ASKI uses dance as a tool to reduce social isolation. The project will work with people from all communities and will aim to engage more men in dance. The project will be led by J Jeffers who holds a both a Degree and Diploma in dance that specialises in teaching dance to older people. ASKI will aim to target some of the work to people living with dementia. Everybody and 'every body' has the capability to move. We dance to celebrate, to mourn and to give thanks.
''I am always surprised when people say I can't dance, or I don't dance, dance has the ability to lift our spirits and make even the darkest day bright'' J Jeffers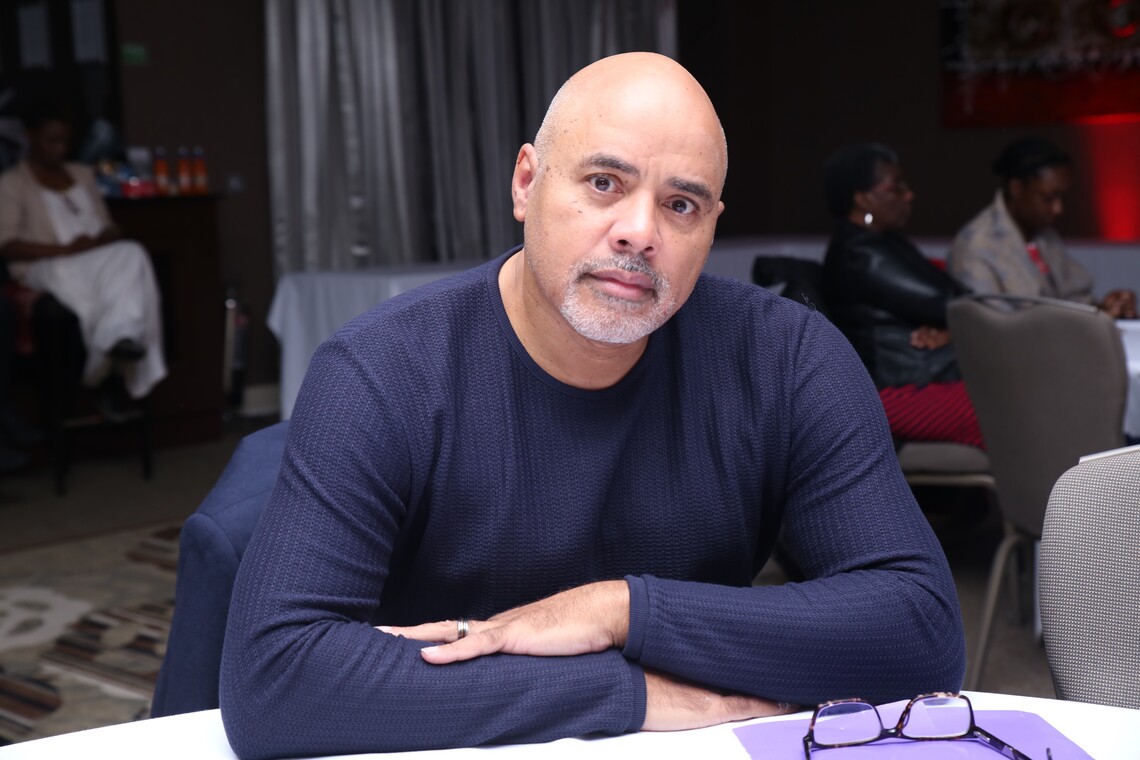 Tai Chi with A.S.K.I.
Palce For Life Foundation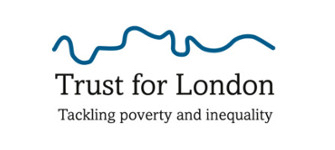 Trust For London
The BME leadership 50+ programme will support people from BME communities to think and operate strategically so you have the competence and confidence to operate effectively in a climate of change.
Participants will gain an effective toolkit of concepts, knowledge, strategies and key transferable skills that will strengthen their ability to manage their move to a leadership community champion role.
The Leadership Course will offer 180 hours of training designed to inspire and engage participants. Delivery will be a blend of group/classroom learning and supporting people to work on their individual portfolios. Topics and activities will include;
Personal skills development • Board/senior level exposure • Shadowing opportunity • Stretch assignments developing service leadership competencies including a visit to at least one other organisation • Three Action
Learning Set meetings • Different perspectives on leadership from service users • Managerial support and supervision • Networking with other participants on the programme.
Outcomes
1. Marginalised Communities are more active in local decision-making. People will understand the process of building alliances and be better able to plan a campaign project ensuring that their opinions are taken into account as part of the local strategic decision making process.
2. Minority Communities are better informed about local strategic agendas. Project participants will receive training on how to involve marginalised groups in local strategic planning processes.
3. A new peer support network, the Margin to Mainstream Forum will be launched. Local organisations will gain an understanding of the key steps to planning and undertaking a successful campaign; including how to form strong working partnerships with the local authority.
4. More people from BME communities can take up strategic roles in the Borough. Previous project participants have become school governors and trustees of local VCS groups.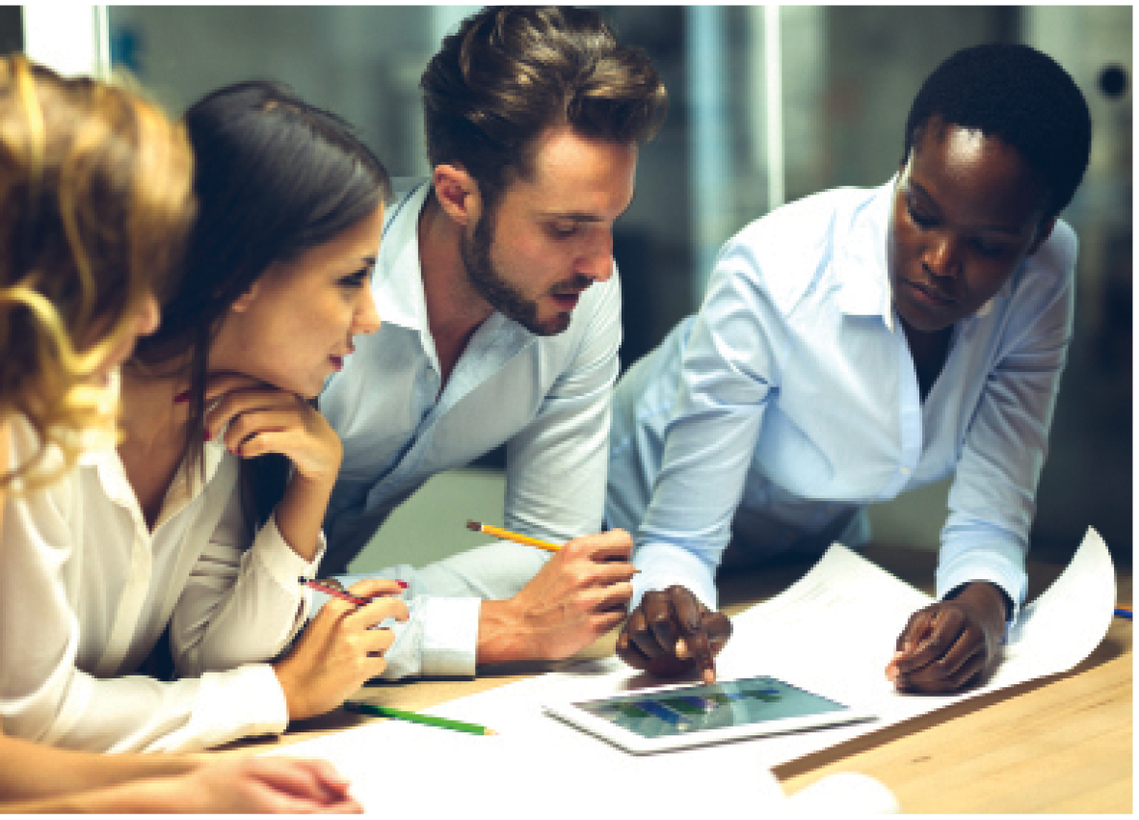 ASKI was establised in 2014 to deliver a project for people 55+ to increase the life chances and career opportunities of men and women from BMER disadvantaged communities in Croydon by the provision of a range of educational and vocational opportunities supporting them to engage, grow, learn and prepare for employment. In the context of equality it is difficult to set a definite age range to define "older people", as the point at which age related inequality issues occur varies for different aspects of people's lives. A key remit of the project was to reduce isolation by the provision of a range of User Led opportunities people could take part in ranging from discussion groups, external talks from key organisations in the Borough as well as the opportunity for ASKI to deliver sessions with to agencies in the Borough that often have difficulties engaging with older BME Individuals.
Opportunity Knocks
A Lottery Reaching Communities funded Employability programme which works with long term unemployed 50+
Target Groups
ASKI will target people 50+ who are isolated and need a range of support including increasing confidence levels, gaining qualifications, increasing community cohesion amongst the age group, finding employment, volunteering Opportunities and signposting
Project Outcomes
1) Isolation and related problems will be reduced as BMER older people feel increasingly valued and respected in their wider local community
2) BMER older people will gain confidence and new skills that will increase their ability to take up new educational or employment opportunities
3) Local services will be more effective as local providers gain a better understanding of barriers faced by BMER older people
4) BMER older people will have a greater input on the issues and strategies that affect them
Project Completed 2017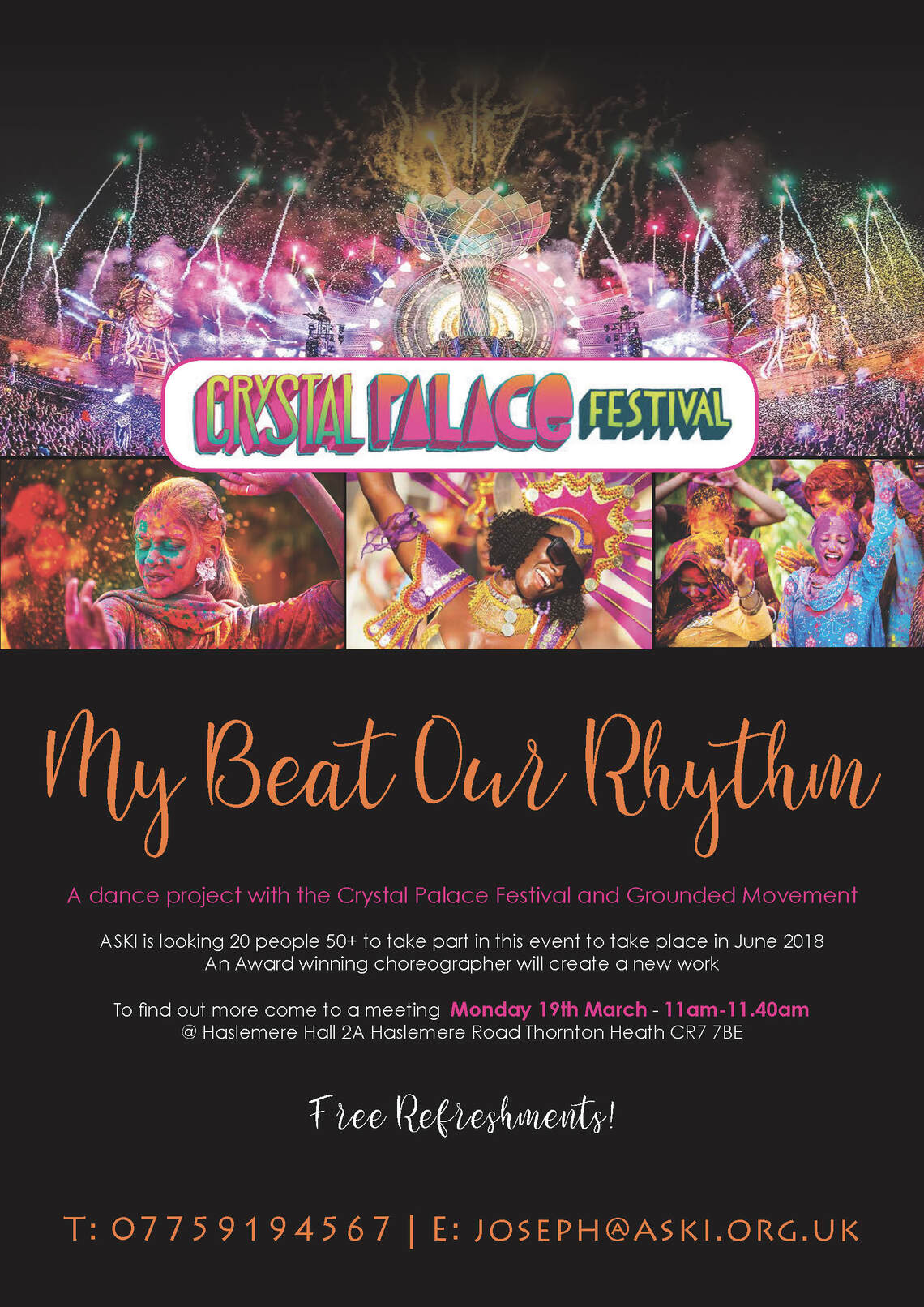 Women's Vote Centenary Grant Scheme
A six week project to explore the history of the suffragette movement the project used conversations, demonstrations, arts and crafts to explore how the vote was won and the important for all women to use their vote and where possible become more involved in civic life.
University Engagement Project
ASKI delivers a number of projects that engage young people by the provision of meaningful activities as well as raise awareness of older people in the community by the provision of Intergenerational projects. We have just completed work with Kingston University on a project that engaged students in supporting ASKI to develop a fundraising strategy. We currently provide placements for students from the UK and Abroad. Having developed good practice in working with older people we identified a need for work that actively brings both groups together. As part of our strategy over the next three years we intend to develop more provision for this model of delivery to be developed. In summer 2018 we worked with a large number of young people who are disadvantaged and who needed support in developing life skills a number of our older clients who had undertaken leadership training as part of our Trust For London delivery were able to work with the young people and help develop their communication and confidence levels.
Kingstonhub Students and ASKI Director of Operations
Croydon Relief In Need
ASKI is funded By Croydon Relief in Need to provide a range of activities for older men and women in the Borough. ASKI identified that there was a growing number of older people who were isolated and inactive. The project works outside of the tradditional 9-5 providing activites early evenings and Saturday's. The project works with approximately 95 people and provides a range of 1-1 group work as well as signpsoting to other external agencies.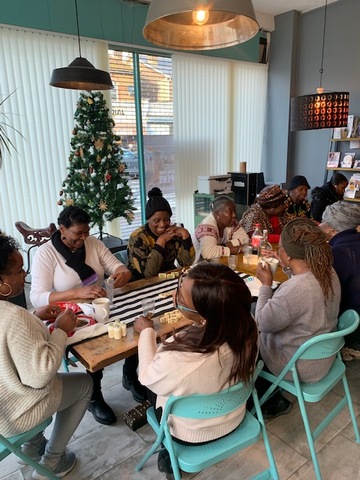 Mercers Charity
The work will support people who are lonely and isolated particularly those who are responsible for caring for their partners or other family member. We will target people 65 + from a wide range of BME communities in the Borough in need of support. We have held consultations with local older people and they have requested opportunities for learning new crafts and skills e.g. jewellery- making and sewing in a social setting; with opportunities to take part in games and tournaments e.g. board games and quizzes and to join in musical activities e.g. sing- along sessions. All these activities are good "ice- breakers" encouraging less confident people to engage in conversations and make new friends.


Leather Sellers Charity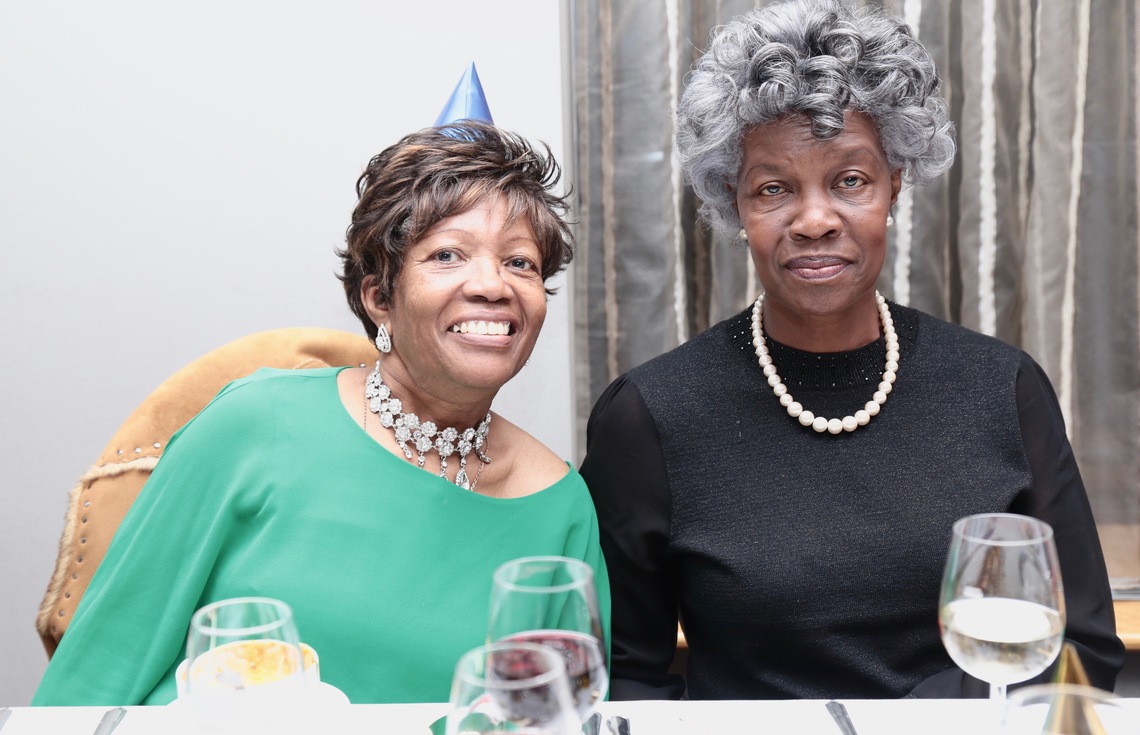 ASKI provides a range of social activites for people they range from trips to places of interest , educational visits along with activites that teach new skills which include hat making, sewing, volunttering opporttines for people over the age of 50. A small grant from the LeatherSellers charity will contribute towards ASKI offering these services to more people living in the Borough of Croydon.