Trust For London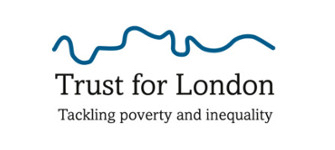 Trust For London
The BME leadership 50+ programme will support people from BME communities to think and operate strategically so you have the competence and confidence to operate effectively in a climate of change.
Participants will gain an effective toolkit of concepts, knowledge, strategies and key transferable skills that will strengthen their ability to manage their move to a leadership community champion role.
The Leadership Course will offer 180 hours of training designed to inspire and engage participants. Delivery will be a blend of group/classroom learning and supporting people to work on their individual portfolios. Topics and activities will include;
Personal skills development • Board/senior level exposure • Shadowing opportunity • Stretch assignments developing service leadership competencies including a visit to at least one other organisation • Three Action
Learning Set meetings • Different perspectives on leadership from service users • Managerial support and supervision • Networking with other participants on the programme.
Outcomes
1. Marginalised Communities are more active in local decision-making. People will understand the process of building alliances and be better able to plan a campaign project ensuring that their opinions are taken into account as part of the local strategic decision making process.
2. Minority Communities are better informed about local strategic agendas. Project participants will receive training on how to involve marginalised groups in local strategic planning processes.
3. A new peer support network, the Margin to Mainstream Forum will be launched. Local organisations will gain an understanding of the key steps to planning and undertaking a successful campaign; including how to form strong working partnerships with the local authority.
4. More people from BME communities can take up strategic roles in the Borough. Previous project participants have become school governors and trustees of local VCS groups.